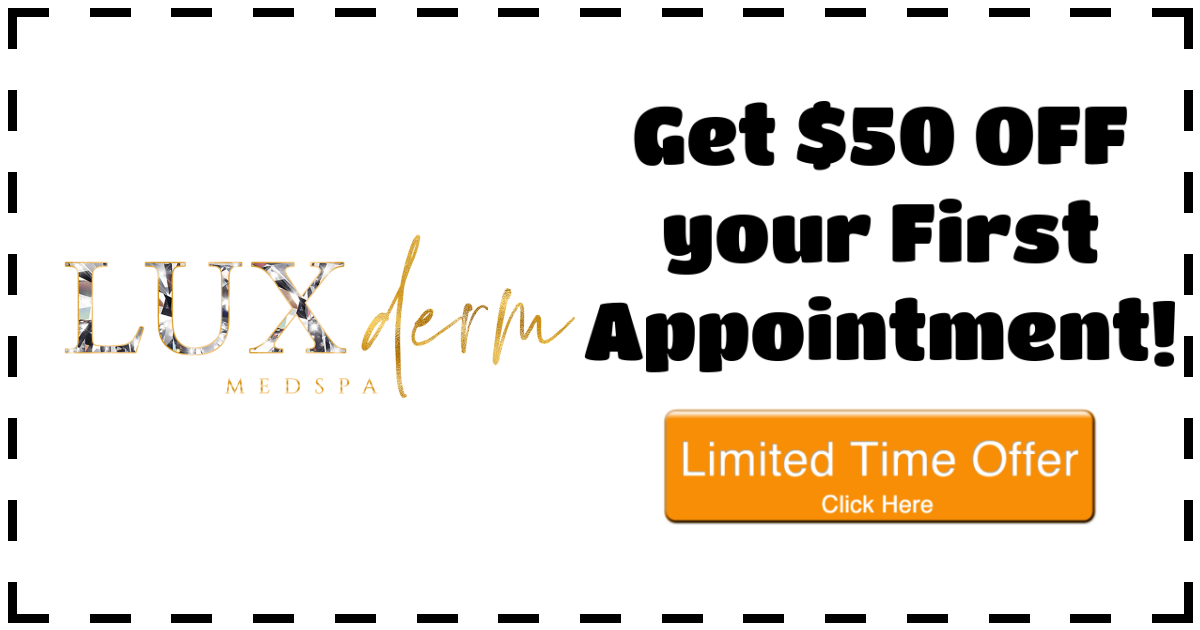 Claim this offer
fill out the form below to claim this offer. Please allow 24 hours for us to get back to you.
"WE MAKE PEOPLE FEEL REJUVENATED by combining state-of-the-art nonsurgical medspa treatments with a memorable experience that refreshes and renews your spirit, your looks, and your confidence. At LuxDerm, you'll find a medical spa that puts advanced equipment and technology to work — so you can have the smoother, younger, leaner, healthier appearance you desire. "
This business profile is powered by SoTellUs. SoTellUs gets your Five Star customer reviews on sites like Google, Facebook, Yelp, BBB, and 100's of other review sites. Video reviews builds consumer trust and confidence. Your customers are looking for five star Google reviews, Facebook reviews, Yelp reviews, BBB reviews, and other 5 star reviews. SoTellUs will give your business the podium you need to share these amazing five star reviews.
Learn more about SoTellUs